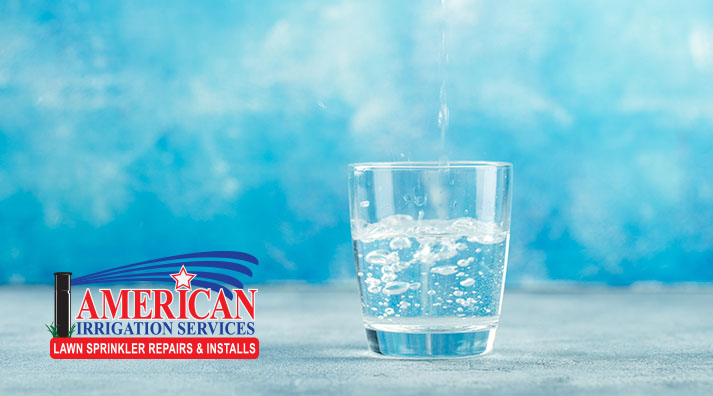 Water Treatment
Do you need water treatment? Whether you have city, county, or well water, you can benefit from a quality water treatment system. Improving the quality of your water will not only improve your drinking water but it will also improve your cooking, laundry, soap usage, appliance longevity, and so much more. We will create a custom system that is right for your house and your needs. Do you have any of the common problems found below?
City/County Water
Hardness, Minerals, and Scale Build-Up
Water hardness is one of the most common problems found in all types of water. Calcium and other minerals that are present in your water can cause the water to feel hard or rough and can also cause build up in your plumbing, fixtures, and appliances in addition to making your hair and skin feel rough. These minerals can also build up and stain your kitchen and bathroom surfaces like sinks, showers, and toilets. Installing a water softener that is designed for you will not only make your water softer and smoother but will also prevent and stop these various problems. Plus, it makes your water taste so much better!
Chlorine
Chlorine, the same chemical found in most pools, is found in almost all county and city water. Oftentimes it is present in higher amounts than a pool! We can remove the chlorine, getting rid of the smell and it's harsh effects on your skin, health, and also house appliances.
Iron
Do your sinks, showers, toilets and other fixtures develop an orange hue over time? Does your water have a mineral taste and/or smell? These problems and others are caused by iron and iron bacteria. The only way to fix and prevent them is to get rid of the iron in your water. We do this in several ways. One way this is corrected is with an air injection iron filter that not only removes the iron but keeps your water clear and tasting great!
Well Water
Iron
Many wells draw water that has iron. Iron in your water can cause build up in your plumbing, orange staining in your house and fixtures, and iron bacteria that can cause orange build up in your toilets and other appliances. Whether it is oxidized iron or nonoxidized iron, we can design a water treatment system to remove that iron and keep your house free of any iron bacteria.
Hardness, Minerals, and Scale Build-Up
Most, if not all, well water contains minerals that cause hardness and scale build-up in your shower, sink, toilets, and other appliances. Plus, hard water is harsh on your skin and hair. We can design a system to resolve your specific problems and provide you and your family with water that is soft and tastes great!
Sulphur
Have you ever noticed an awful, rotten egg smell in your water? This is caused by dissolved sulphur. Sulphur is a gas, and by oxidizing it, we can remove it from your water creating clean, odorless water that will improve the taste of your water, ice, and cooking.
Tannin
Depending on your location and surroundings, organic matter and surface runoff can leach its way into your well water turning it yellow or brown and creating an odor and unpleasant taste. With a simple tanin system, we can remove that color, odor, and taste to clarify your water making it healthy and great tasting for you and your family.
Water Purification
Often times well water can contain versions levels of different bacteria and other impurities causing off-putting taste and/or smells. We can solve this by using a peroxide injections system. Peroxide is an organic compound that is odorless and tasteless. Also, well water can often contain particulate matter which can clog your appliances and fixtures. If you have this problem we can install filters to remove any debris and sand, among others in your water.
Repair and Services
Over time your water treatment equipment may need a tune up or even a sanitation or a repacking if it has lost its capacity. We service and maintain all manufacturers of water treatment equipment. Additionally, we also offer a monthly salt delivery. Give us a call for a water sample and let us make a personalized water treatment system for you and your family. 813-480-5919