Drainage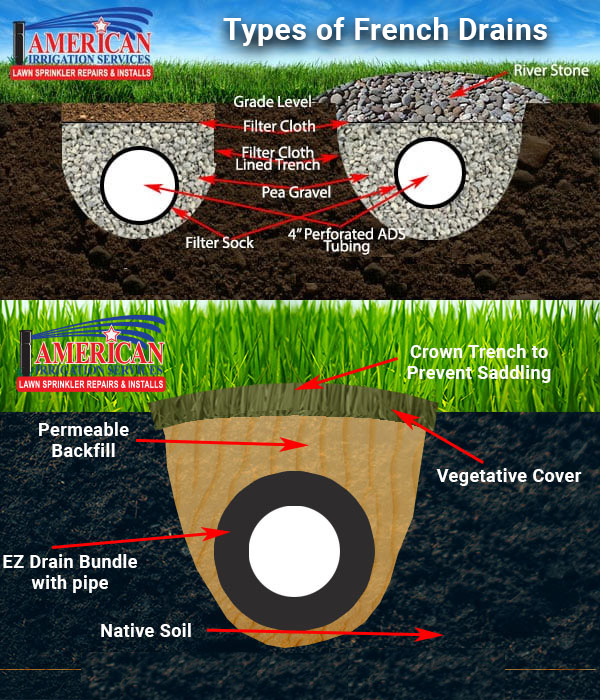 Here in Florida, surface and sub-surface water can be a real issue and can cause damage to your home and yard. Controlling that water is what we do at American Irrigation. By diverting the excess water from gutters or firming up an otherwise "mushy" yard or water intrusion into your house with a French Drain, American Irrigation can design a custom system suited for your specific needs.
Over the last 35 years, we have provided quality service for thousands of customers in the Hillsborough, Pasco, and Polk county areas. In that time, we have consistently seen all kinds of attempts at installing drainage systems. We have also seen much better results when professionals like the one's at American Irrigation install your system correctly the first time.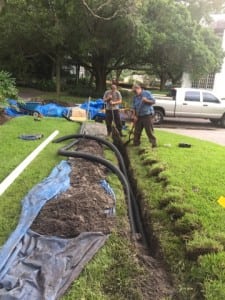 So what is a French Drain? In layman's terms, a French Drain is a trench lined with a filter fabric. A 4" perforated sock-wrapped pipe is placed in the trench and surrounded by washed gravel. The fabric is then folded over the rock, and the area is back filled with compacted soil to allow the surface to be restored with sod, etc. This system is so effective because it allows ground water to flood into the gravel and pipe and we use a laser leveled slope to ensure the water is gravity-fed to a designated discharge area, away from your home, foundation, and yard.
Excess surface water can cause all sorts of issues, and come from all sorts of different sources, including:
1.) Poor soil. The soil may not percolate well as the excess surface water sits there.
2.) Excess water from rain gutters, etc.
3.) Excess water from neighbors (fences, landscaping, or pool construction pushing unwanted water onto your property).
4.) Trees and other landscaping heaving up and blocking the flow of water.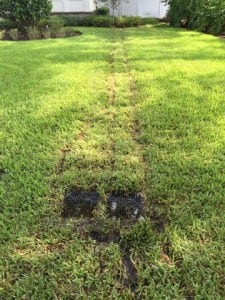 5.) Little to no drainage pitch in your yard.
An open French Drain can also collect surface water.
Contact American Irrigation today for a consultation on how a French drain can help your water flow issues. We look forward to the opportunity to serve you.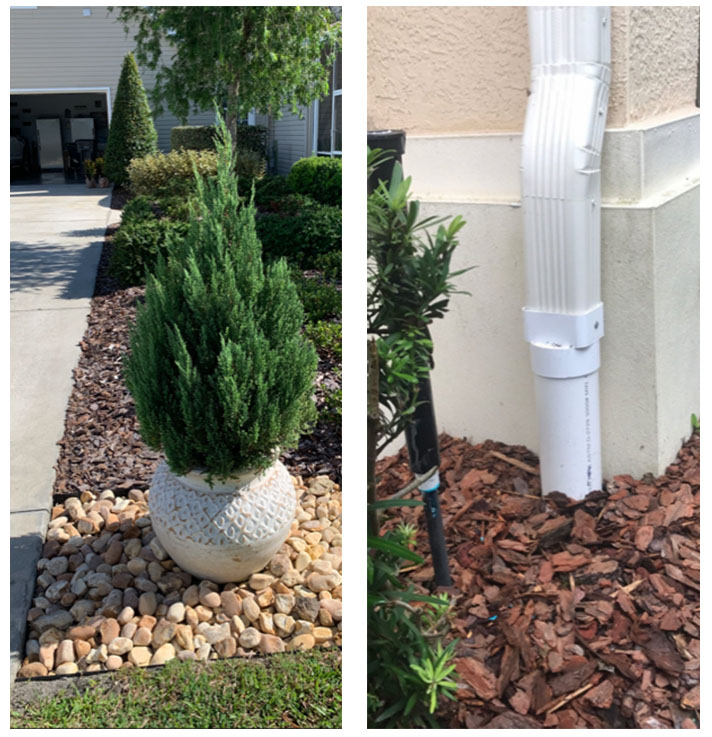 Progression Photo Sets: