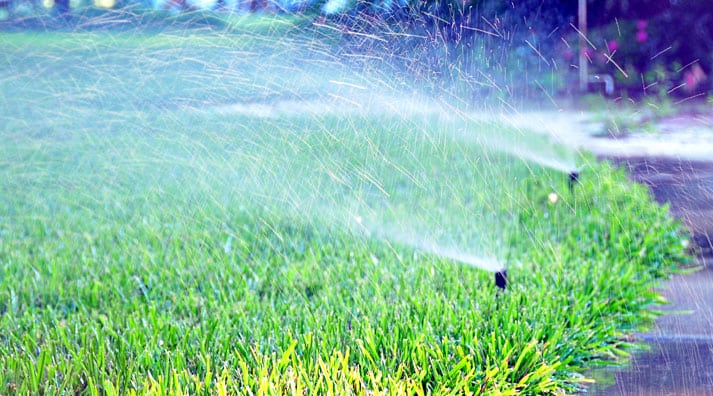 Lawn Sprinkler Maintenance
Three Irrigation Maintenance Options Available:
To begin a quarterly inspection/maintenance program, we must first schedule a service call to check the system and make any necessary repairs to get the system ready for maintenance. Once the system in in complete working order, we can provide you a quote and can begin your program.
Benefits of Sprinkler Maintenance for Your Lawn and Landscaping:
Adjust all rotating and spray heads to ensure efficient watering and maximum coverage.
Inspect all heads, nozzles, risers, and wires for damage and wear.
Inspect P.V.B. (Back Flow Preventer) for proper function and leaks.
Program timer for proper watering schedule according to current watering restrictions.
Reset timer for watering duration according to season, new sod/landscaping, and time changes.
Inspect rain sensor for proper function.
Make sure all solenoid valves are operating properly.
Inspect entire property for leaks or potential problems.
Other Advantages:
Having a family owned and operated company provide a professional and courteous technician who strives for honesty, integrity, quality, and service.
Professional grade parts! (No Box Hardware Stores) with a 90 day warranty on parts and labor.
We carry high tech wire tracking equipment and unlike most companies do not charge extra for its use.
Rely on American Irrigation Services for Tampa sprinkler maintenance, Brandon sprinkler maintenance, Wesley Chapel sprinkler maintenance or Plant City sprinkler maintenance!